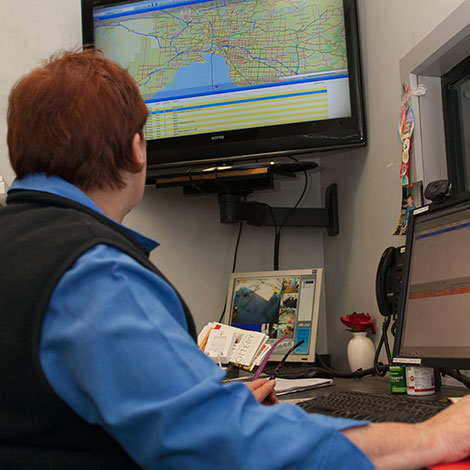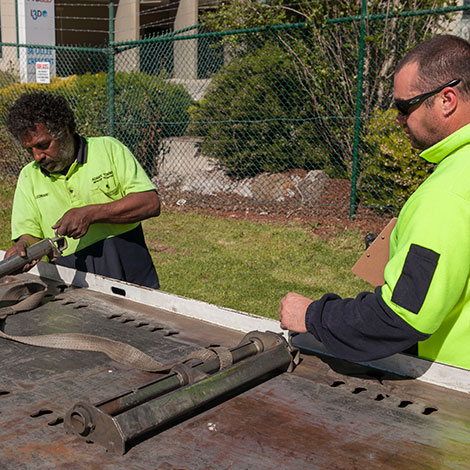 About — Towing Service Melbourne Can Rely On
The Inproof business and brand has been created and is managed in an ongoing manner around the core values of;
Customer service,
Provision of often highly specialised skills and expertise in the fields in which we operate,
Small business flexibility and nimbleness,
National capability coupled with local knowledge,
Proactive partnering arrangements with Suppliers, Sub-contractors and Customers,
Outcome focus,
Value for money,
Integrity, and
Compliance with all relevant safety and operational legislation and codes of practice.
Inproof Management Team
Michael (Mick) Davidson:
(Managing Director& Operations Manager, Recovery & Heavy Transport Services)
In 1998 Mick purchased his first tilt tray and started Inproof Transport in Tullamarine. By 2008 he had increased his fleet size to three tilt trays and a prime mover with drop deck trailer. He was starting to specialise in the transport of trucks, construction and earthmoving equipment. In 2008 Mick had the opportunity to buy Adams Towing which added a further 5 trucks to the fleet. The purchase allowed him to diversify into vehicle towing and provide further growth opportunities. Today, Mick still remains as the sole owner of Inproof Towing, Transport & Emergency Services and it is still based in Tullamarine although it now services both greater the greater Melbourne area as well as rural & regional Victoria.
Whilst he is very involved in the overall management of the business, Mick spends a lot of his time in his capacity as a hands on Operations Manager for Recovery & Heavy Transport Services.

Maureen Dare:
(Operations Manager, Towing Services & Administration Manager)
Maureen started her career in the towing industry in 1985 when her family bought the Tullamarine based Adams Towing business (founded in 1940). She took over as sole owner of the business in 1996 and managed it very successfully until she decided to sell it to Mick in 2008. Maureen brings to the business highly valued administration skills and a wealth of experience in the towing industry.